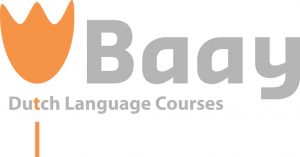 Everyone smiles in the same language
Online courses: How does it work?
During the online courses, you receive all course materials, mostly in word or pdf format. You can choose to print it or to use it on your computer. Besides the hand-outs you have to buy your book (as stated in the course descriptions) in advance of the start of the course.
At the times of the classes, you log into Zoom, using a link you receive via e-mail or whatsapp. You can use your computer, tablet or phone to enter. You don't need to enter any personal information except for your name.
During the lessons, you will have grammar, speaking, writing, reading and listening exercises and games, just like you would in a normal class setting.
You can contact your teacher via e-mail or whatsapp to hand in homework or to ask questions.​
Face-to-face courses: How does it work?
From April on, we hope to offer group courses again in the classroom. Before the start of a course you receive information about the rules according to social distancing. Our classroom is big enough to have 7 students with at least 1,5 meters in between. 
The furniture will be desinfected after each lesson. You will have to enter and leave the room in a way that you don't pass each other closely. We will provide handgels and desinfect the room after each lesson. Students stay home when they show symptoms. In that case, you can follow the lessons on Zoom. If more students show symptoms or the teacher, the lesson will be online. In the building a face mask is mandatory.
​
Make an Enquiry Today!
If In-Company Dutch Lessons are what you are looking for, get in touch with us for a personalised quote.
Make an Enquiry